Ottawa web designers offering custom website design and more
A web development and IT management firm with a difference
Our small core team has a long track record of delivering excellent results for clients from the business and not-for-profit sectors.
With a focus on skilled listening and long-term relationships, we deploy skills in websites and communications, databases, business analysis and project management.
We also make use of the skills of a wider group of trusted suppliers in the areas of:
app development
graphic design, branding/identity
technical writing
IT infrastructure and support
See below for more on our trusted suppliers in the areas of graphic design and technical writing.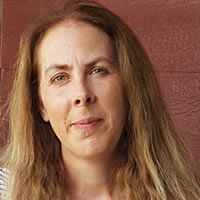 Dagne Forrest, Technical & Content Development
Dagne has been writing and editing content, specifying design and development, and managing websites for the past 20 years. She also delivers training to clients using WordPress and social media.
Dagne has wide experience of business, charitable and not-for-profit sectors. She loves the day to day contact with clients and helping them to meet their goals on the web.
When not at work, Dagne can be found volunteering, writing poetry, growing food or cooking, or out on her bike.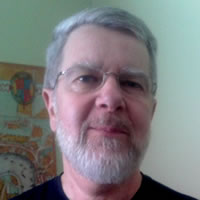 Earle Barber, Technical Development
Earle has been in the IT industry for over 35 years, including ten years of experience in direct marketing. With core skills in project management, database design, user support and business intelligence, Earle brings a lot to the table every time we sit down with a client to discuss their project. Earle is constantly focused on achieving the simplest solution for maximum impact.
Outside of business hours, Earle is a keen cyclist (he's the one on the cool Canadian recumbent), gardener and all-round problem solver. He and Dagne originally built their business to maximise the time they have for their family, a theme they find resonates well with every client they have worked with.
Identity and Graphic Design
We have a special relationship with a local design firm that rounds out our core team.
Sumack Loft focuses on creative projects that require both innovative thinking and a systematic approach. Logo and identity work, print design, web design and illustration are Sumack Loft's core services.
In the words of owner Auni Milne: "Our goal is to help our clients improve the design, clarity and consistency of their communications. Working together, we distill complex information into clear messaging. Let us assist you with your marketing and communications projects; including branding, print design, web design, illustration, and art direction".
Infrastructure Support
Our clients often need help with their own local systems and devices, including email, POS and other forms of application support.
Ellie Barber, Dagne and Earle's daughter, is known in the local area for her fantastic tech support services to small businesses and individuals. She often provides support to Foil Media clients.
Did you know our first meeting is always free?
No kidding! We don't tend to respond to blanket RFPs, because rarely does any organization have its head sufficiently around its requirements to request quotes that will enable them to compare apples with apples.
We encourage all prospective clients to take a couple of hours to sit down with us to get into the nitty gritty of their project, as well as to share their larger goals and plans. From this, we can usually work towards a relevant and appropriately costed proposal.
If nothing else, prospective clients walk away with some excellent, free ideas. In the best case scenarios, we discover that we'd work really well together and well...you can visit our Portfolio page to see what we can accomplish.