A fresh approach to web development and IT projects
Expert listening, detailed specifications, collaboration tools and more...
In addition to our business analysis skills and experience, our careful listening and our interest in what you do, these key traits help us to ensure that we pull out the stops on your project:
Detailed specifications - the best intentions in the world can still come to nothing in the absence of a good, detailed specification. Creating an accurate and detailed plan for what you want to create or do will save money, time and effort, and help to ensure success in the long run.
Tireless and careful solution selection - we don't just default to the products and solutions that we know; every time we meet with a client, we go back to square one to consider what tools and solutions will truly be the best fit for them.
Less is more - many a good project has come in late and over budget due to over engineering. We subscribe to the school of thought that says less is more, and we always look for the simplest most effective solution available. Often, this is also the most cost effective too.
Tools for collaboration - we routinely make use of a wonderful, super effective online collaboration space for sharing files, timelines and other project assets with our clients. This great tool helps us to stay on track together. We can even track our time and document key decisions in this space.
Finally, a good match is always important. A new website or database is a significant undertaking, and it's important that you find the supplier to work with who you understand and feel comfortable with. We feel fortunate to have had the opportunity to work with so many clients where the fit has been such a good one, as it definitely makes a difference to the project's ultimate success.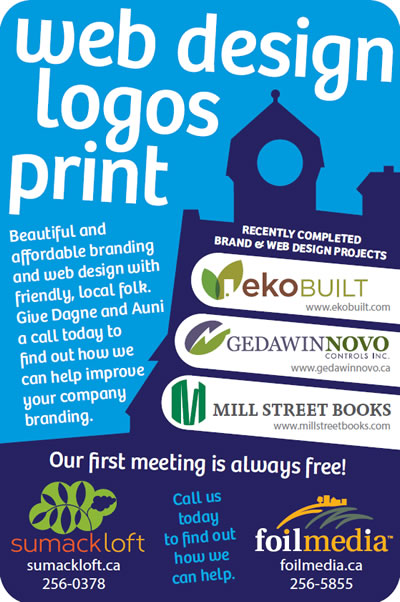 In our client's words...
Kennel business soars with new website
"We have been in the dog business for over 20 years and had created our first website in 2001. We updated it in 2004 but since we felt that it had not done much for our business, we let it slide... Then in July 2012 we asked Foil Media to redesign our website. We knew we had really good services and products but were frustrated that we could not seem to get the word out and increase our business. We always seemed to have pups unsold from each litter and our boarding kennel was only full during peak times.
"Dagne and Earle took the time to truly understand our business philosophy and what we offer and they created a website that was launched in January 2013. Wow! What a difference it made in less than six months! Our part time kennel assistant is now a full time employee. Our litters are completely sold out and we have waiting lists for the next four litters. We get inquiries on a daily basis. We have had a journalist from a major newspaper see our website and ask permission to write an article on our business in the future. An author writing a book on Puppy Socialization has contacted us to use photos and information in her book that she found on our website.
"The information that Foil Media put on our website has saved me countless hours of repetitive explanation to clients. We learned a very valuable lesson about how a well done website can substantially impact a business, and how vitally important it is that information on the site is structured properly. We only wish that we had found Foil Media sooner!" Laurel Cook, owner, Culandubh Kennels
The benefit of clear communication
Body Poets Massage Therapy is a downtown Ottawa team of RMTs offering a wide range of services. We worked with Body Poets in 2013 to develop a strong new web presence for the business, working to streamline the customer experience and give the staff team a much-needed communications outlet in a new blog that is fully integrated with the site. Owner Ellen Symons had this to say about the experience of working with Foil Media:
"I am completely delighted that we chose Foil Media to work with us on a revision of our website. From the initial meeting, it was clear that our main contact, Dagne Forrest, and rest of the Foil Media team were oriented toward excellence, easy to get along with, and knew what they were talking about. Dagne gave us great guidance all the way along, helped us choose solutions that were right for our business, and communicated clearly in terms that made sense to us laypeople.
"The end result is a revitalized web presence that is every bit as good as we imagined it would be. Feedback from our staff and clients alike is that the site is appealing, inviting, clear, beautiful, and easy to use. Dagne and the rest of the team worked closely with us to make sure the end product met our needs, and it does. I appreciate its depths and layers more fully each day; it is exactly what I wanted as the internet face of our business." Ellen Symons, former owner, Body Poets Massage Therapy
A website that just feels right
"From our earliest conversation through to the completed website, the experience of working with Dagne and Earle of Foil Media has been a delight. I was impressed with the quality of their listening, the intelligence of their questions and the sensitive translation of my requirements into words and design. Barclay McMillan, founder, Voice Emergent
A little bit of wow goes a long way
"I did not want the weekend to go by without letting you know how absolutely THRILLED I am with this website. Saddlebrooke Estates is very well represented and I really appreciate the dedicated work. I LOVE it!" Krista Aselford, Burnford Realty
Did you know our first meeting is always free?
No kidding! We don't tend to respond to blanket RFPs, because rarely does any organization have its head sufficiently around its requirements to request quotes that will enable them to compare apples with apples.
We encourage all prospective clients to take a couple of hours to sit down with us to get into the nitty gritty of their project, as well as to share their larger goals and plans. From this, we can usually work towards a relevant and appropriately costed proposal.
If nothing else, prospective clients walk away with some excellent, free ideas. In the best case scenarios, we discover that we'd work really well together and well...you can visit our Portfolio page to see what we can accomplish.