Almonte website and IT project management services
Almonte web design is our focus after successfully running our web development and IT management company in Ottawa from 2004 to 2010. We moved here with our young family in 2010, and have loved building relationships and working with people in our community.
With more than 30 years in mainstream IT development, we have a lot to offer our clients, who include small and mid-sized businesses, charities and nonprofits, as well as creative clients.
We take a handcrafted approach to the full range of web design and development services, internet marketing services, IT project management and much more. We also provide training and orientation on a range of products, including Adobe Dreamweaver, WordPress, Shopify, other content management systems, Microsoft SharePoint, enewsletter software and more.
Almonte website design and development
Web design is what spurred us to open our doors in 2004 and it is still our core business activity. Websites and web design have changed a great deal in recent years, and keeping up with the latest options is a big part of what we do.
We build custom websites and content management systems that are exactly tailored to a client's needs, but can also provide much more modest websites using off-the-shelf tools for clients with smaller budgets, including WordPress design.
Custom websites
WordPress websites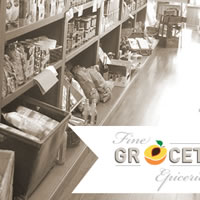 Pêches & Poivre , in downtown Almonte offers distinctive products that are carefully chosen, based on the quality of the ingredients used, the superior flavours, and the origin of the product.
Foil Media and design partner Sumack Loft developed and customized a new WordPress site for the business, advised on content development, and provided full training to the client in maintaining the new website.
The site launched in 2013 and was completely revamped in 2016 to better fit the very active blog component on the site. We have continued to provide ongoing training and support as the business grows.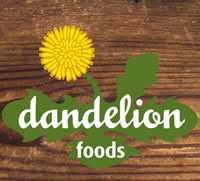 Dandelion Foods is a full service organic grocer and supplements store in Almonte.
In 2016 we worked with the team at Dandelion to create a WordPress site that would market the business and allow them to share frequents news, events and specials.
Foil Media and design partner Sumack Loft developed and customized a new WordPress site for the business, advised on content development and an email transition, and provided full training to the client in maintaining the new website.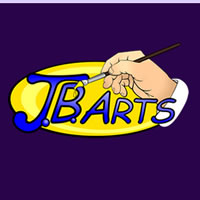 JB Arts is a popular arts studio in Almonte offering art classes, summer camps, birthday parties and educational programming. Owner Jeff Banks transferred his very successful business from Oakville to Almonte and quickly established his studio on the local scene.
In the early days of the business we worked with Jeff to develop a simple but highly flexible website in WordPress that would allow him to frequently post news, upcoming classes and events and growing photo galleries of artworks created at the studio. In 2015 we helped him update the site's look and feel.
Multi-media graphic design and branding
Foil Media works with a stable of excellent designers on its projects, but has a special relationship with a local design firm when working with clients in Lanark County:
Sumack Loft is a design studio that focuses on creative projects requiring both a systematic approach and imaginative thinking. Our goal is to help our clients increase the aesthetics, exposure and consistency of their communications. Working together with our clients, we distill complex information into clear messaging. Let us assist you with your marketing and communications projects.
Web design and more
Although based in Almonte, we are happy to meet with clients across the region, including:
Carleton Place web design
Lanark County web design
Pakenham web design
Mississippi Mills web design
Smiths Falls web design
Perth web design
Kanata web design
Ottawa web design
Our first meeting is always free
We encourage all prospective clients to take a couple of hours to sit down with us to get into the nitty gritty of their project, as well as to share their larger goals and plans. From this, we can usually work towards a relevant and appropriately costed proposal.
Meeting face to face also gives us both a chance to see how we would work together and we're always happy to share ideas that we have for your project.