Carleton Place website and IT project management services
Carleton Place web design is our latest focus after successfully moving our web development and IT management company to Almonte in 2010. Supporting local business and building local relationships is hugely important to us, and we're thrilled to have built so many positive relationships to date. See below for some of the Carleton Place and Lanark County websites we have built and supported to date, or check out our Almonte web design page for many other local examples.
With more than 25 years in mainstream IT development, we have a lot to offer our clients, who include small and mid-sized businesses, charities and nonprofits, as well as creative clients.
We take a handcrafted approach to the full range of web design and development services, internet marketing services, IT project management and much more. We also provide training and orientation on a range of products, including Adobe Contribute, WordPress, other content management systems, Microsoft SharePoint, enewsletter software and more.
Carleton Place website design and development
Web design is what spurred us to open our doors in 2004 and it is still our core business activity. Websites and web design have changed a great deal in recent years, and keeping up with the latest options is a big part of what we do.
We build custom websites and content management systems that are exactly tailored to a client's needs, but can also provide much more modest websites using off-the-shelf tools for clients with smaller budgets, including WordPress.
Custom website example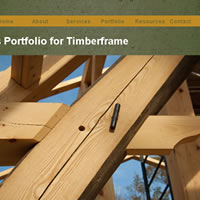 Perth Custom Home Builder Dwellings is a company that seeks to change the world, one project at a time. The Dwellings team are heritage trained carpenters who build custom homes using timberframing.
Foil Media worked closely with owner Kris Bailey to design and build a site that would showcase the company's portfolio and building methods, and take into account how the site would be updated going forward.
We developed a custom website with strong visuals and core information about the company that showcases projects through photo galleries.
In 2015 we relaunched the site as fully responsive for mobile viewing.
WordPress website example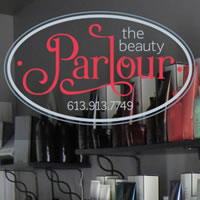 The site for The Beauty Parlour is one of our fresh examples of how to make the most of the flexible WordPress platform.
Located in the historic and picturesque downtown of Carleton Place, The Beauty Parlour has the look and feel of a private spa. From the minute you enter until the second you step out onto the street ejuvenated and looking like a million bucks, you can relax and trust in owner and stylist Darlene's abilities.
After discussing Darlene's unique requirements, we handled all WordPress account set-up, template selection and customization, content guidance and placement, as well as training and support for updating the site.
Find out more about WordPress and what it has to offer small businesses by visiting our special sub-site devoted to WordPress.
Multi-media graphic design and branding
Foil Media works with a stable of excellent designers on its projects, but has a special relationship with a local design firm when working with clients in Lanark County:
Sumack Loft is a design studio that focuses on creative projects requiring both a systematic approach and imaginative thinking. Our goal is to help our clients increase the aesthetics, exposure and consistency of their communications. Working together with our clients, we distill complex information into clear messaging. Let us assist you with your marketing and communications projects.
Web design and more
Although based in Almonte, we are happy to meet with clients across the region, including:
Carleton Place web design
Lanark County web design
Pakenham web design
Mississippi Mills web design
Smiths Falls web design
Perth web design
Kanata web design
Ottawa web design
Our first meeting is always free
We encourage all prospective clients to take a couple of hours to sit down with us to get into the nitty gritty of their project, as well as to share their larger goals and plans. From this, we can usually work towards a relevant and appropriately costed proposal.
Meeting face to face also gives us both a chance to see how we would work together and we're always happy to share ideas that we have for your project.