Almonte website and IT project management services
Almonte web design is our latest focus after successfully running our web development and IT management company in Ottawa from 2004 to 2010. Having relocated here with our young family in 2010 we're excited about building relationships and working with people in our community. See below for some of the Almonte and Lanark County websites we have built and supported to date. Or visit our Carleton Place web design page for other local examples.
With more than 25 years in mainstream IT development, we have a lot to offer our clients, who include small and mid-sized businesses, charities and nonprofits, as well as creative clients.
We take a handcrafted approach to the full range of web design and development services, internet marketing services, IT project management and much more. We also provide training and orientation on a range of products, including Adobe Dreamweaver, WordPress, other content management systems, Microsoft SharePoint, enewsletter software and more.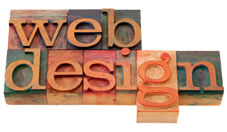 Almonte website design and development
Web design is what spurred us to open our doors in 2004 and it is still our core business activity. Websites and web design have changed a great deal in recent years, and keeping up with the latest options is a big part of what we do.
We build custom websites and content management systems that are exactly tailored to a client's needs, but can also provide much more modest websites using off-the-shelf tools for clients with smaller budgets, including WordPress design.
Custom websites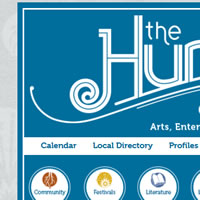 theHumm Online: Many of our friends and clients will already know that we spent a good chunk of 2013 creating a new website for theHumm, the fantastic local newspaper serving the small towns and communities west of Ottawa - our home patch.
We actually went into partnership with the paper's dynamic owners, Rob and Kris Riendeau, on this venture and we're really excited about continuing to develop theHumm Online.
theHumm is a free, monthly, independent newspaper covering Arts, Entertainment and Ideas in the small towns and communities of the Ottawa Valley. This site and its companion blog are under phased development.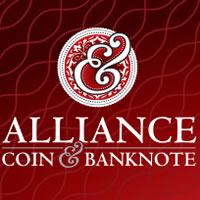 Alliance Coin & Banknote: With 25 years in the coin business, Alliance owner and Canadian coin dealer Sean Isaacs comes honestly by his company's tagline: Where the World's Coins are Bought and Sold.
In late 2013 we launched a custom website for the business with a back-end database for serving up his inventory of coins, medals and tokens, as well as a blog for publishing news and articles through his website and various social media.
We continue to work with Sean on his web presence and communications with his various audiences, including a monthly newsletter and blog update.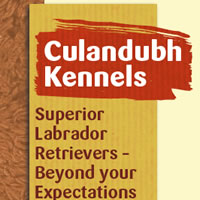 Culandubh Kennels, based in Clayton Ontario, is known for breeding superior labrador retrievers and providing exceptional training services.
Foil Media was delighted at the opportunity to learn more about this unique business run by Laurel Cook and Ross McLaughlin, and the value they add throughout their work as breeders, trainers and providers of boarding facilities. Their site needed to be incredibly information rich to adequately convey both the work they do and the learning and resources that they need to share with potential customers and members of the "Culandubh Family".
We developed a custom website that conveys the beautiful richness of Laurel's own artwork (character and traditional portraits of labradors and other pets) while organizing for easy access a rich and varied range of information about Culandubh Kennels specifically and labrador retrievers more generally, including multiple photo galleries.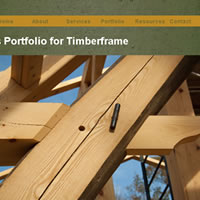 Perth Custom Home Builder Dwellings is a company that seeks to change the world, one project at a time. The Dwellings team are heritage trained carpenters who build custom homes using timberframing.
Foil Media worked closely with owner Kris Bailey to design and build a site that would showcase the company's portfolio and building methods, and take into account how the site would be updated going forward.
We developed a custom website with strong visuals and core information about the company that showcases projects through photo galleries. In 2015 we are relaunching the site as fully responsive for mobile viewing.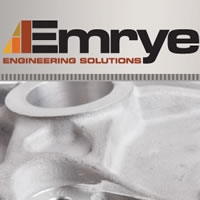 Emrye Engineering Solutions is a Canadian firm that provides CAD, design and development and project management services to a wide range of industries, including oil and gas, aerospace, automotive and consumer products.
Foil Media worked closely with Emrye's principle consultant, Greg Andrigo, to create a professional and distinctive identity and website for this Almonte-based company.
Special attention went into showcasing the many product drawings and models created by Emrye in the site's Portfolio section and fresh industry-related content was added through the use of RSS feeds on the site's homepage. The site was re-engineered in 2015 for mobile viewing.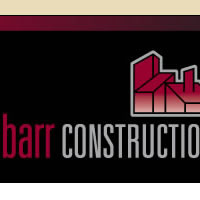 Almonte Custom Homes by David Barr Construction. This local company has been helping people in the Almonte area to achieve the homes of their dreams for the past 25 years.
The company is also known for quality home renovations and additions, as well as craftsmanship well suited to restoration projects.
Foil Media worked closely with owner Dave Barr to develop a new visual identity, create content and engineer a first web presence for this long established business (the site was re-engineered in 2015 to be fully responsive for mobile viewing).
On the content front, we were tasked with crafting text that would help to convey the planning, design and building process to prospective clients, as well as to define core services and the company's commitment to healthy and energy efficient home construction.
WordPress websites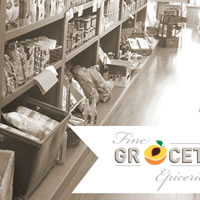 Pêches & Poivre , in downtown Almonte offers distinctive products that we choose carefully, based on the quality of the ingredients used, the superior flavours, and the origin of the product.
Foil Media and design partner Sumack Loft developed and customized a new WordPress site for the business, advised on content development, and provided full training to the client in maintaining the new website.
The site launched in 2013 and we provide ongoing training and support as the business grows.
Medical aesthetician services are offered by On the Beam Laser, a Pakenham-based business owned by Diana Blanchard-Kreuzer.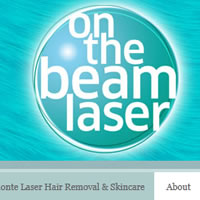 On the Beam Laser specializes in IPL Laser Hair removal, and Intensive Pulse Light (IPL) Photofacial Treatments, and will soon be introducing Skin Ceuticals superficial peels, skin products, including microdermabrasion treatments.
Foil Media developed a new identity for the business, set-up and customized a new WordPress website, advised on content development, and provided full training to the client in maintaining her website.
We also developed a Constant Contact newsletter template for direct mailings.
The site launched in 2012.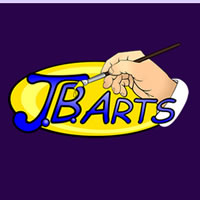 JB Arts is a popular arts studio in Almonte offering art classes, summer camps, birthday parties and educational programming. Owner Jeff Banks transferred his very successful business from Oakville to Almonte and quickly established his studio on the local scene.
In the early days of the business we worked with Jeff to develop a simple but highly flexible website in WordPress that would allow him to frequently post news, upcoming classes and events and growing photo galleries of artworks created at the studio.
Foil Media worked with Jeff to establish a site architecture, set up the new WordPress site, including all permanent pages and content, and prepared the site for handover. We also handled domain pointing and provided an orientation session and support as Jeff got comfortable with using the WordPress dashboard to maintain the site on his own.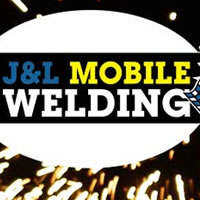 J&L Mobile Welding of Almonte offers mobile welding and shop welding services to clients across the Ottawa region.
In early 2012 the business was ready for a new identity and a first website. The WordPress platform appealed to owner John Brownlee as a great way to get started on the web, and offered some nice features, such as a photo gallery of work undertaken by the company.
Foil Media created a first website presence for this mobile welding business using WordPress in 2012.
Find out more about WordPress and what it has to offer small businesses by visiting our special sub-site devoted to WordPress.
Multi-media graphic design and branding
Foil Media works with a stable of excellent designers on its projects, but has a special relationship with a local design firm when working with clients in Lanark County:
Sumack Loft is a design studio that focuses on creative projects requiring both a systematic approach and imaginative thinking. Our goal is to help our clients increase the aesthetics, exposure and consistency of their communications. Working together with our clients, we distill complex information into clear messaging. Let us assist you with your marketing and communications projects.
Web design and more
Although based in Almonte, we are happy to meet with clients across the region, including:
Carleton Place web design
Lanark County web design
Pakenham web design
Mississippi Mills web design
Smiths Falls web design
Perth web design
Kanata web design
Ottawa web design
Our first meeting is always free
We encourage all prospective clients to take a couple of hours to sit down with us to get into the nitty gritty of their project, as well as to share their larger goals and plans. From this, we can usually work towards a relevant and appropriately costed proposal.
Meeting face to face also gives us both a chance to see how we would work together and we're always happy to share ideas that we have for your project.